Brands: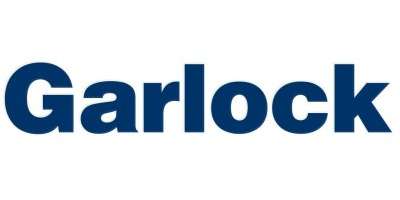 CLICK HERE TO REQUEST A QUOTE TODAY!
OR SPEAK WITH ONE OF OUR GASKET EXPERTS:
1-905-507-4580
All Custom Gasket is a stocking Garlock material distributor located in Mississauga Ontario. We are proudly serving the Toronto area and have customer spanning all major cities in Canada and the United States from Vancouver to Montreal to Halifax to New York to Florida. With strong logistic partners we are able to offer next day delivery to most of the country and the USA.
We are very proud to be representing Garlock and their vast product offering. Garlock® has a rich history in gasketing dating back over 125 years. They are known to be the leader in sealing technologies and this fits nicely with our commitment at All Custom Gasket to be supplying world class sealing solutions.
The Garlock® BLUE-GARD® compressed, non-asbestos (CNA) gasketing line offers a variety of elastomers that provide exceptional sealability and excel in a wide range of services. The unique blend of aramid fibers, fillers and elastomeric binders provides improved torque retention and drastically lowered emissions levels. BLUE-GARD® gasketing offers cost savings by cutting operational costs through reduced waste, maintenance, stocked inventory, fluid loss, and energy consumption.
Garlock's compressed fiber gasketing materials are manufactured using a proven technique referred to as the High-Pressure Sheet (HPS) process. One thing that makes the Garlock sheet product different from other HPS products is the way they are made using a proprietary non-VOC solvent which is environmentally friendly.
Garlock® GYLON® gasketing is a family of severe service PTFE gasketing materials manufactured using a proprietary process that imparts unique physical properties that are not obtainable through conventional manufacturing methods.
The innovative GYLON® manufacturing process reorients the PTFE and fillers in a way that increases the material's tensile properties and decreases the creep relaxation problems that usually plague PTFE products. In addition, the mixing process creates a homogenous material with consistent, superior physical properties. Plus, the patented thermal bonding process allows Garlock gaskets to be fabricated to nearly any size.
Designed for severe chemical service, GYLON® gaskets are color-coded for easy identification and provide superior sealability to reduce process and media loss and fugitive emissions. They also reduce creep and cold flow characteristics.
The Next Generation in PTFE Gaskets
GYLON EPIX® is a newly developed family of PTFE gaskets. It is manufactured using a patented, profiled surface based on our proven Fawn, Off-White, and Blue GYLON® to create highly conformable materials for optimum sealing performance.
GYLON EPIX® will provide superior functional performance by combining the traditional attributes of GYLON® with an innovative surface design. It offers a broader range of applications than traditional PTFE gaskets that are used in worn and pitted flanges. In addition, GYLON EPIX® delivers the tight sealing and load retention properties of 1/16" (1.6mm) and the conformability of 1/8" (3.2mm). The hexagonal profile provides improved compressibility and recovery. The profiled surface reduces the contact area during initial compression to concentrate the compressive force of the flange for improved sealability.
Designed for increased compressibility, GYLON EPIX® improves performance in misaligned flanges. The consolidation of two thicknesses to one reduces the need to inventory multiple thicknesses. Garlock is dedicated to providing real sealing solutions that meet real world sealing needs. With an improved design, color-coded materials, and single thickness, GYLON EPIX® makes sealing easier.
Garlock® GYLON BIO-LINE®
GYLON® BIO-LINE® PTFE material provides exceptional sealing performance for all pharmaceutical and food processing applications and processes. It's restructured PTFE composition provides safe, durable and consistent sealing performance in a range of challenging environments, including exposure to acids, caustics, sensitive media, low and high temperatures and pressures.
By remaining flexible, tight and flush with the pipe bore, even under high loads, GYLON BIO-LINE® gaskets further eliminate the potential for process material contamination caused by traditional elastomeric seals.
CLICK HERE TO REQUEST A QUOTE TODAY!
Garlock® high temperature gasketing excels in the harshest conditions—intense heat and high pressure. These high performance gasket materials have been laboratory tested for fire safety. They maintain an effective seal during pressure and temperature fluctuations, and their excellent torque retention lowers leakage rates and reduces maintenance time.
GRAPH-LOCK® Flexible Graphite Gasketing
GRAPH-LOCK® is composed of pure, exfoliated flake material. It excels in extreme conditions and withstands high temperatures, high pressures, and aggressive chemicals. It also provides excellent resistance and is proven to be fire-safe.
GRAPH-LOCK® gasketing provides a reliable seal as it seals easily under moderate bolt load, offers superior torque retention, retains dimensional stability in high temperatures and seals tightly, even during pressure fluctuations. Flexible graphite is manufactured in such a manner that no organic or inorganic binders and fillers are introduced — the end product is essentially pure graphite with outstanding physical properties. The insertion of wire mesh, stainless steel foil, and tanged metal inserts increase strength and ease of handling.
GRAPH-LOCK® gasketing is available in two grades: industrial grade, which is 98% pure, and nuclear grade, which is 99.5% pure. It is available as standard homogeneous sheet or metal- inserted sheet for applications requiring extra strength.
Garlock® Inorganic Fiber Gasketing offers excellent thermal stability with minimal weight loss, reduced creep relaxation and improved torque retention. The inorganic fibers have excellent thermal and oxidation resistance, withstanding a continuous operating temperature of up to 550°F (290°C), and maximum spike of 800°F (425°C).
CLICK HERE TO REQUEST A QUOTE TODAY!
MULTI-SWELL™ Controlled Swell Sheet Gasketing
With today's evolving industry challenges including fugitive emissions, Garlock is the industry leader. Their global presence of manufacturing and distribution facilities allow Garlock to meet the growing challenges with unprecedented responsiveness and ingenuity.
Garlock Compression Packing
Garlock compression packing is rigorously tested to ensure effective sealing in valves, pumps, agitators, and other rotary equipment. The development of the compression packing line reflects the evolution and innovation in the materials used in its production. Garlock develops and manufactures it's own technical yarn braided into packing, along with high performance proprietary coatings, that are essential in this age of sealing performance requirements.
Garlock Premium Rubber
When you use Garlock premium grade rubber sheet you can rest assured that the polymer portion of the sheet is what we say it is!
Also, the Garlock rubber sheet is manufactured and vulcanized properly so that key properties, such as compression set and durometer, are what they should be!
STRESS SAVER® Gaskets
The Garlock® STRESS SAVER® family of products feature molded, raised ribs that help to create a tighter seal by concentrating the compressive load, ideal for lightweight piping and non-metallic flange applications where low bolt load and chemical resistance are issues. This rib design allows the STRESS SAVER® gaskets to seal where flat rubber and traditional PTFE gaskets will not.
CLICK HERE TO REQUEST A QUOTE TODAY!
Garlock Sealing Technologies
1666 Division St, Palmyra, NY 14522, United States
Garlock Metallic Gaskets
250 Portwall Street, Suite 300, Houston, TX 77029 USA
Garlock Of Canada LTD
4100 Rue Garlock, Sherbrooke, QC J1L 1W5, Canada
Garlock De Mexico, S.A. de C.V. Mexico City Headquarters
Garlock De Mexico, S.A. de C.V. Poniente 116, No. 571
Colonia Industrial Vallejo, Delegacion Azcapotzalco
02300 México, D.F. Mexico